Webinar SAM Labs Marzo e Aprile
Calendario fine Marzo e Aprile dei webinar formativi  SAM Labs e relativi link per la registrazione: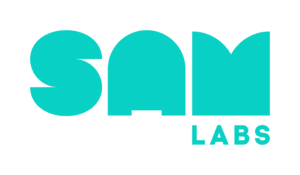 I webinar STEM sono adatti a tutti i possessori di Alpha kit STEM, STEAM Classroom kit, Maker kit v2 e Creators Coding kit, mentre i webinar Learn to Code sono adatti a tutti i possessori di Kit Learn to Code, Creators Coding kit e Maker kit V2.
I possessori di pacchetti EduGreen con Serre SAM Labs possono partecipare ad entrambi i webinar in quanto propedeutici alla programmazione delle serre. Nei prossimi mesi ci saranno anche altri webinar formativi di approfondimento specifici per i vari percorsi, STEM, Learn to Code ed EduGreen.
I webinar Formazione Ambiente Inglese e Stem presentano questa nuova soluzione, mentre tutti gli altri sono per chi ha già soluzioni SAM Labs e deve iniziare ad usarle.
Nei webinar Primi passi verranno trattati:
Registrazione licenza
Panoramica piattaforma contenuti SAM Labs
Le basi su come programmare con i kit SAM Labs

Programmazione ad icone e flussi logici (webinar STEM)
Programmazione a Blocchi di Codice (webinar Learn to Code)

Domande e Risposte
Project Details
Client :

Service :

Project :